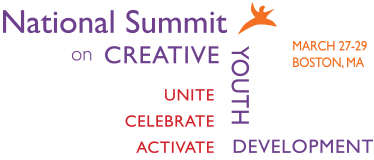 The Summit – Web Cast
Join the Summit's live web cast and add your comments to the deliberations in real time. Three sessions will be streamed:
Welcome and Opening Remarks from the Summit: Laying the Foundation
Friday, March 28
8:30 - 9:45am
 
Summit Caucus Progress Reports
Friday, March 28
2:00 - 3:30pm 
 
Closing Celebration: Announcing the Agenda and Launching the Campaign
Saturday, March 29
2:30 - 4:00pm
Comment on the proceedings and the emerging agenda in real time. Comments received during the Friday sessions will be passed along to the caucus chairs to be added to the discussions going on in Boston. Pledges of support for the agenda received during the Saturday session will be added to the public declarations voiced in Boston and will be cataloged along with those received on-site in the published report on the Summit.
In advance of the web cast we ask that you:
• Read the research commissioned as a foundation to the Summit.

• Email any thoughts to cydsummit14@gmail.com ahead of the Summit. Your comments will be passed on to the caucus chairs meeting in Boston.
Join the conversation on twitter. Use the hashtag #cydsummit14 to follow the Summit and add your voice to the discussion.